Sell Your Rolex to CJ Charles Jewelers
From our horologists to our buying experts, our team at CJ Charles Jewelers knows and respects the value of a Rolex timepiece.
Since 1986, the experts at CJ Charles Jewelers have dedicated themselves to upholding the prestige of luxury watch brands like Rolexes. As experts in fine jewelry and almost any luxury watch brand, there is nobody better to trust with your watch. We have built our Rolex buyer reputation on trust, expertise, and integrity, so you can rest assured you're receiving the best fair price for your high-end watch.
Why Should You Trust CJ Charles Jewelers?
Our appraisers are some of the most highly trained Rolex experts in the area. We're deeply familiar with the intricacies of your timepiece and will give you keen insight into your luxury watch's value. Whether you're selling a Rolex Submariner or a Yachtmaster, we're committed to upholding the esteem of your fine watch's legacy.
Selling Your Rolex: We Make it Simple
Customer service is a cornerstone of our business, whether you're buying a pre-owned Rolex or selling one, which is why we make selling your timepiece effortless. We're able to pay the highest cash value for your Rolex so you can enjoy a quick and satisfactory selling experience.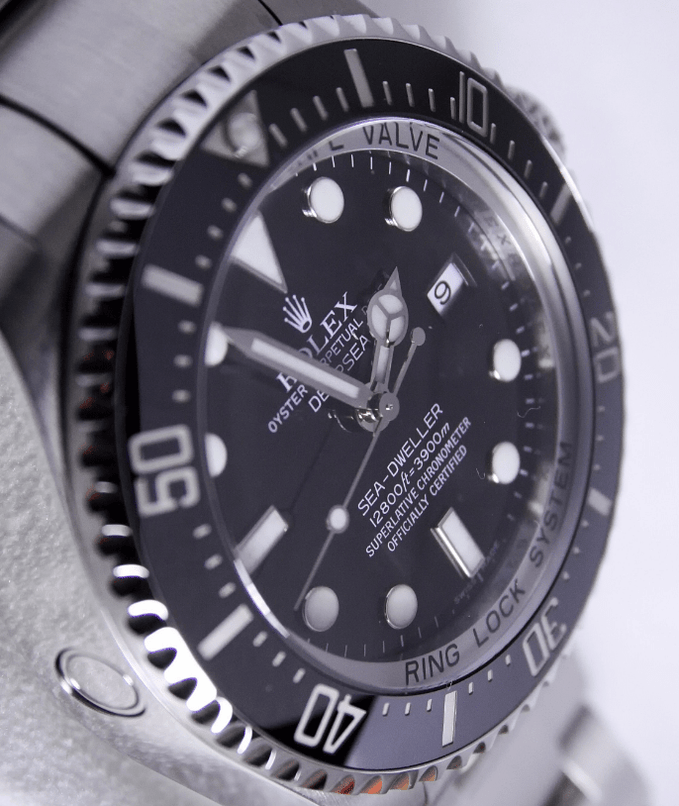 We Want to Buy Your Rolex!
CJ Charles Jewelers is always in the market for Rolexes. We value any authentic Rolex watch model, including the Datejust, Submariner, Daytona, Oyster Perpetual, Explorer, GMT Master, Day Date, and Yacht Master.
We figure out how much a Rolex is worth based on numerous factors like your watch's condition or the material such as stainless steel, gold, or platinum. Also, certain Rolex watches are known for their resale value. A highly maintained, used/pre-owned Rolex watch is almost as valuable to resell as the price from an authorized Rolex dealer.
You're looking for a trusted watch buyer who will give you the best fair price for your Rolex model, not a pawn shop. We've spent decades building a reputation for honest appraisals, accurate watch trade-ins, and exceptional customer service. Reach out today and let's discover the next path for your luxury timepiece.
Fill Out This Form for a Quote
The Process
CJ Charles' buying team makes the sales process a breeze with an uncomplicated 4-step process.
STEP 1
RECEIVE AN OFFER

To receive an offer on your Rolex timepiece from CJ Charles Jewelers, simply fill out our straight-forward appraisal form. Once the form is submitted, you'll receive an offer within 24 hours.
STEP 2
SEND YOUR WATCH

We make the shipping process easy by sending you a complimentary, fully-insured box with a prepaid shipping label.
STEP 3
CERTIFY FOR AUTHENTICITY & SERVICE

Once your watch is received, the appraisal team will thoroughly inspect and authenticate the Rolex watch. This service takes 48 hours once the watch is delivered.
STEP 4
Receive Payment

After a successful inspection by the appraisal team, a CJ Charles Jewelers watch expert will confirm your payment and send it to you directly.
Want more info about our Rolex sales offerings? Get in touch!
If you have any additional questions or want more information about how to sell your Rolex to CJ Charles, visit us in one of our stores or give us a call.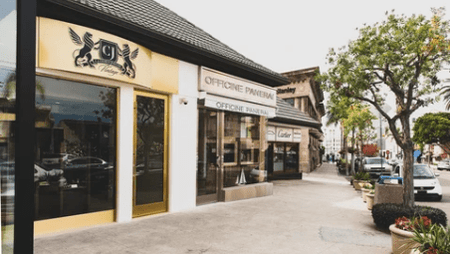 La Jolla Boutique
Monday to Saturday: 10:00am - 5:30pm
Sunday: 11:00am - 5:00pm
(858) 346-5301
1135 Prospect Street
La Jolla, CA 92037
United States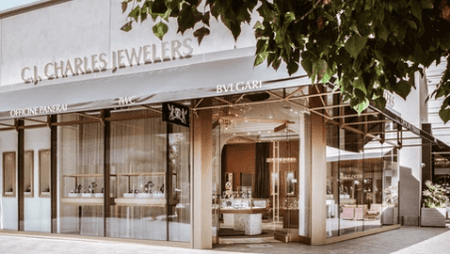 Westfield UTC
Tuesdsay to Saturday: 11:00am - 5:30pm
Sunday: 12:00pm - 5:30pm
We are closed on Monday
(858) 413-9534
4307 La Jolla Village Drive #2200
San Diego, CA 92122
United States